Introducing New Colors to Coordinate across Kitchen Finishes
November 10, 2020
---
There's a growing trend to coordinate kitchen finishes across faucets, lighting fixtures, hardware, appliances, and countertops. Look at any brand name kitchen design manufacturer, and you'll see a growing list of new finishes that didn't exist a few years ago. In the age of Instagram and home design influencers, there's a surge in demand for new surface finishes, particularly in the kitchen design category.

Perusing social media and blogs for kitchen design inspiration, you're likely to find beautiful kitchens with well coordinated finishes. With a watchful eye, you'll start to notice that these well-staged photographs don't include registers. They're nowhere to be found! Look around your own room, however, and you'll often find them punctuated across several walls (or ceilings/floors), including in the kitchen. In these well-staged photographs, they may be cropped out or removed using Photoshop.


Why, you may ask.
Registers and grilles have been a historically over-looked design detail. Most people are familiar with builder-grade registers that come with new home construction or that are available at big box stores. These are mainly general-purpose registers that are used across the three installation types (floor, wall, and ceiling). The downside with general-purpose is that the metal is too flimsy to withstand the pressure of foot traffic; they dent easily when used as floor registers. General-purpose registers often have a satin or gloss finish and look streaky when you paint them. General-purpose registers are usually not aluminum, which means they rust in high humidity spaces. It's no wonder why influencers remove builder-grade registers from their fancy photographs.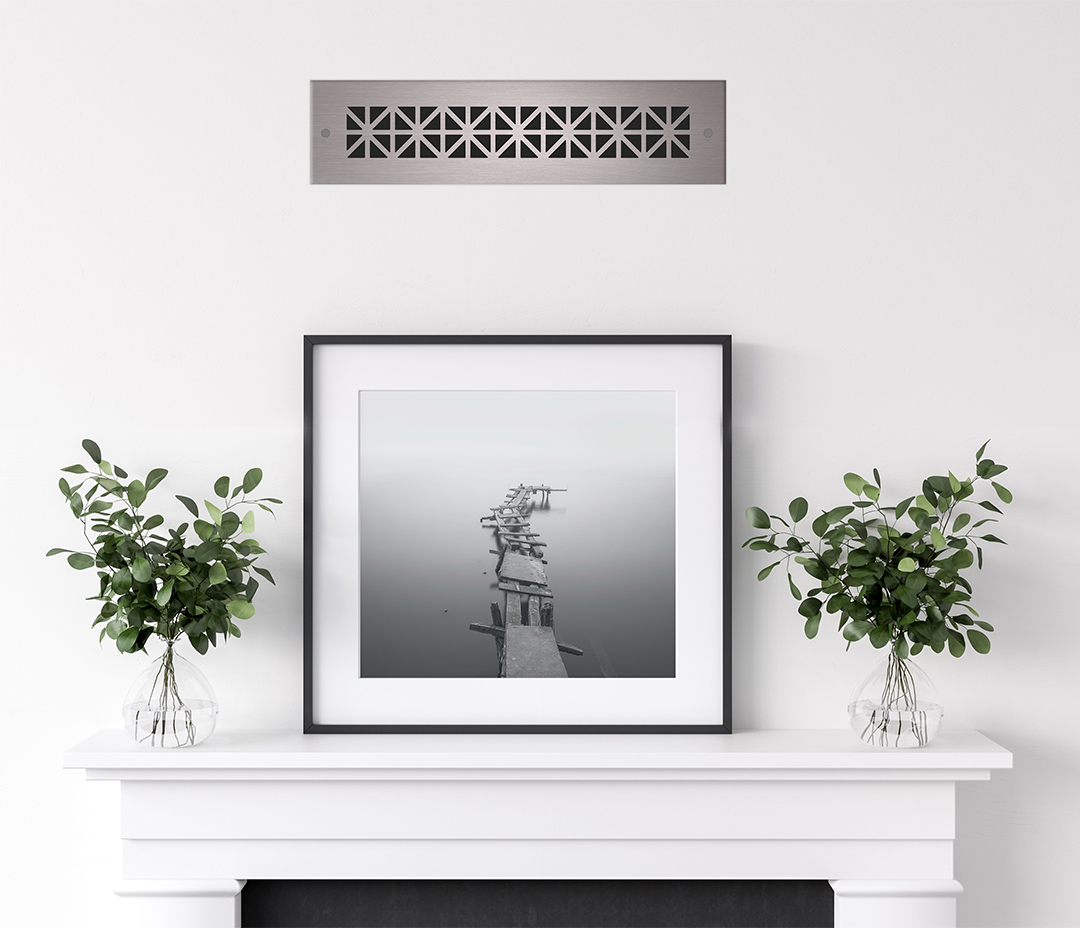 Satin Nickel, Shown in Asher
Meet Champagne Bronze & Satin Nickel.
The new Reggio Register finishes, Champagne Bronze and Satin Nickel, under the Made to Order Collection, were designed to coordinate with popular kitchen surfaces. You can match your Champagne Bronze kitchen faucet, lighting fixtures, and cabinet pulls with Reggio Register Champagne Bronze registers. Or, you can coordinate dark wood cabinetry with the warm finish of a Champagne Bronze register.

Lighter hues in the kitchen tend to coordinate well with cool finishes, such as our new Satin Nickel, which has a low-sheen smooth finish. Satin Nickel complements both contemporary and traditional kitchens, and is a popular choice for faucet design. The kitchen design options for these new colors, and photography potential, are countless.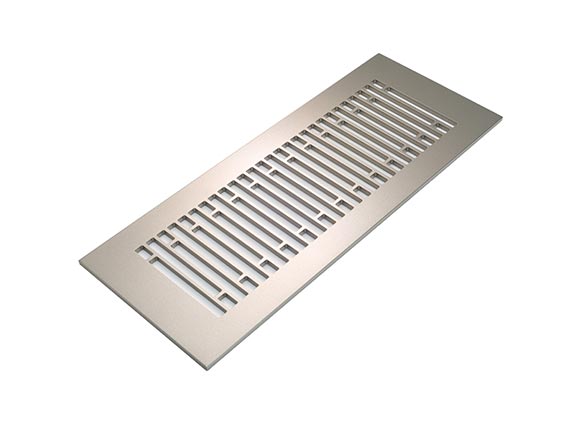 Champagne Bronze
Shown in Linear B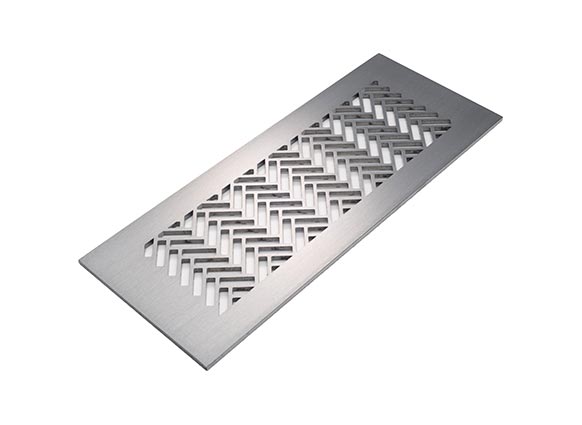 Satin Nickel
Shown in Herringbone
Engineered for Different Installation Types.
Our Made to Order Collection is engineered for different installation types to ensure long-term product durability. The collection offers a plethora of product options, where each is designed to accommodate different project requirements. Whether you're installing a floor register in a high foot traffic area, a ceiling register in a high humidity bathroom, or a wall register that you plan to paint, the Made to Order Collection has you covered.

Check out the new colors here – Shop now
Tags:
Posted in
Recent Posts
Categories
Tags